.:Basics:.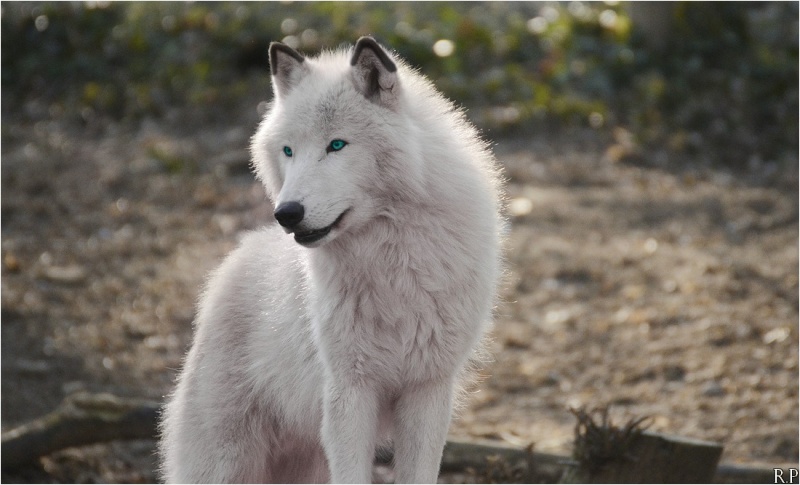 Name: Eros
Nickname: Row, Arrow
Gender: Male
Age: Currently 3 months, shall return 1
Species: 50% Eurasian Timber || 25% Russian Tundra || 25% Arctic
Rank: Wishes to be warrior
Pack: Distant Bloods
.:Appearance:.
Build: For now, Eros only shows a few signs of his future build. His tail is longer than the average wolf's, like his father's tail it will likely almost touch the ground when he stands. His ears, muzzle, and paws are much larger than the average three months old. His legs are long and his build is slightly broader, he will surely have the frame Chaos has.
Fur Texture: His under-coat which is short, soft, and lush. It traps heat in winter and contain cool air in summer. As for his outer layer, it's around medium length. It's sleek silky texture helps it repel water, but eventually the liquid will slowly seep through. The fur on his long tail, is much longer than his average coat length. Making his tail look fluffed and feather.
Fur Color: Eros' pelt is completely virgin-snow white, at night when the moon shines Eros looks as if he glows. Also, he can hide very well in the winter time.
Eye Color: A mix of rich emerald and icy-blue, giving him a clear aqua shade. With in his turquoise pools, flecks of honey, emerald, and sapphire are scattered about.
Markings: The only markings he obtains is the obsidian-black fur that encases his ear tips, and tail tip.
Scars: He has only known Distant Bloods as a family, never once has he traveled else where. He has none.
.:Personal:.
Personality: Eros resembles his father in many ways, such as his personality. Like Chaos, Eros is also very protective of loved ones. Though it may take him time to warm up to you, once he does he shall do all in his power to keep you safe. Eros tends to take a liking to female wolves more than males, simply because Eros has never had a mother. Only chaos is his caregiver, and the pack. Though Eros subconsciously searches for a female care-giver, one who will help him learn, someone to raise him, someone to be his mother.
Since this young creature is so protective, he will often growl at new wolves he meets, thought eventually he will warm up to you. He sees himself as being an adult, believing he can help protect the clan like all the others can. Eros is well known for his head-strong will and determination. Like Chaos, devotion is also a large part of this young wolf.
He has inherited a few traits such as higher senses than most wolves, makings his sight, hearing, and scent very powerful. Since Eros is still very young, he maintains a strong healthy curiosity of everything. This young creature will set off and observe all he can. Testing his senses and abilities, searching for more knowledge.
As he grows older, and searches for his dear friend, he will change. This male will become more like Chaos, making his durable, intelligent, able to decipher creatures, serious, still protective, and a survivalist.
History: Eros' one and only home is the Distant Bloods territory, his history is short and very odd. You see one of the very first DB members, Chaos, purchased an item from a warlock. The item was called "Bottled Pup". The russet warrior consumed the drink, and by the next day a crane arrived. Dropping off a small bundled package, it was Eros. The crane delivered the ten week old pup to his father, and went on his way. Eros is 100% biologically related to Chaos, which means he really has no mother. Eros quickly bonded to his father, alphess, and other current pack members.
One of the members happened to be Chaos' blood-sister, Ominous. Eros grew close to his aunt, being a temporary mother figure for the young wolf. But soon, Ominous left, along with many other members he had bonded with. Now he remains here with his father, waiting for the day he may prove himself.
Strengths: || Strength || Intelligence || Devotion || Head Strong || Advanced Senses || Quick Learner || Alertness ||surefooted || Speed || Sensitive instincts ||
Weaknesses: || His family and friends || Age || Current size || His father ||
Likes: || Star Gazing || Cloud Watching || Howling late at night ||  Protecting || Respect || Kindness || Pups || Love || Nature || Loyalty || Being Alone || Helping || Learning more || All seasons, especially Autumn and Spring || Sun bathing || Leadership || Devotion || Simple things in life || Thunder Storms || Myths || Legends|| Dew covered grass || Dusk-Dawn || Aurora Borealis
Dislikes: || Disrespect || Fighting for no reason || Killing with out purpose || Cocky Wolves ||  Threats to his pack || Mistreatment|| Lying || Being crowded by strangers || Judgement || Breaking Pack law || Breaking Promises || Strangers || His age/size || Not helping ||
Dreams: To grow up, and prove himself worthy of being a warrior. One day to quench his thirst for independence and adventure. And when he's around 2-4 years, to find a mate and have plenty of pups.
Fears: Letting someone down, never seeming worthy, always being looked down to. Losing his father, or another family member/friend.
.:Skills:.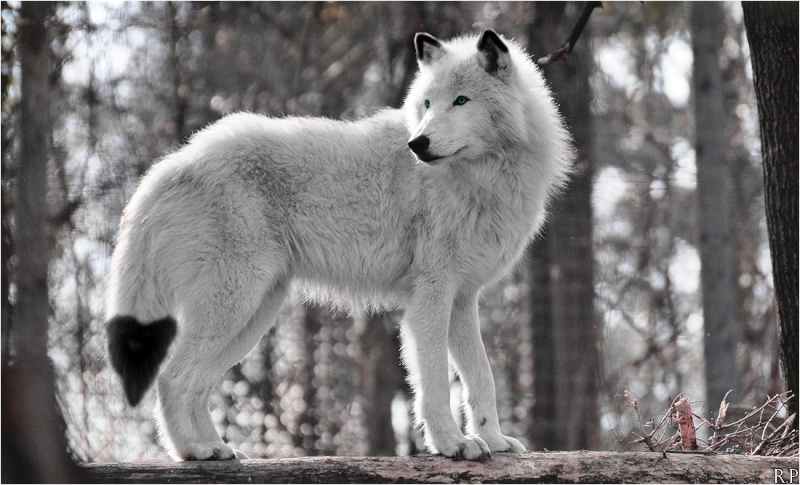 Combat Skill: 40/100
Hunting Skill: 5/100
Medical Skill: 5/100
.:Social:.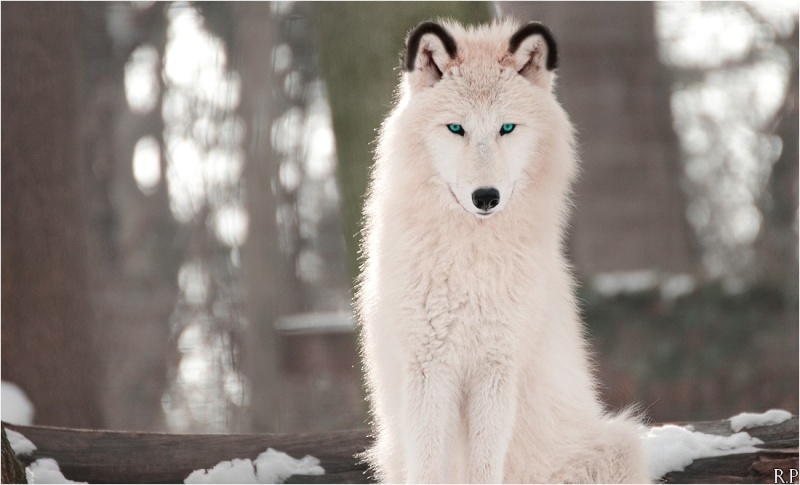 Crush: N/A
Mate: N/A
Offspring: N/A
Siblings: N/A
Parents: Father- Chaos- Alive
Mother- ...a bottle?... (or possibly a crane... Or Deimus. ._.)
Grandparents: Aura || Grandmother || Deceased
Sitka || Grandfather || Deceased
Aunts: Ominous || Alive
Echo || Alive
Aspyn || Alive
Uncles: Diesel || Alive
Talon || Alive
Apache || Deceased
Friends: All original members and Night.
Best Friend: Chaos, Aurora, Genesis.
.: Extra :.
Scent: His scent is of a pine forest in the end of winter and beginning of spring. Freshly grown grass covered in dew, newly bloomed flowers, a fresh breeze, pine trees, and damp soil.
Voice: For now. his voice is high-pitched, like a young creature usually has. Though when he is two years old and fully grown, his voice will be different, his voice will be calm and welcoming, his soothing tone makes him easy to talk to. This male's howl is powerful and thunderous, it may roar over the land, but some how it's smooth and flows from him. It's not a threatening or un-wanted sound, it's actually quite a handsome song.